Welcome Hard Money Loan Brokers
We specialize in hard money financing for the State of California.
If your looking to place a hard money loan you are in the right place.
Ease of Approval:
We specialize in underwriting hard to place loans, such as Rehab or Construction loans.
Custom Tailored Deal Structure:
We can structure a wide range of transactions to meet special circumstances.
Protect Your Relationships:
We will protect your client relationships and other referral sources.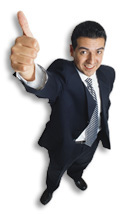 Up to 85% of Purchase Price +

100% of Rehab Cost

Max 75% of After Repair Value

Built-in Payment Reserves 5 Months
A Direct California Lender
Easy Loan Process

Quick Loan Process

In-House Loan Servicing
Rates Starting at 8.5%

Points Starting at 2%

Short Term Financing Options:
6mo, 9mo, 12mo

No Prepayment Penalties

No upfront fees, other than direct cost for the appraisal

Max Loan Amount $1,500,000
Simple Borrower Qualifications:
We look at the value of the property, less at your borrowers financial status.
Stated Income

Stated Assets

3 Months Bank Statements

No FICO Requirements
Lending throughout California with an emphasis on Southern California properties.
Financing we don't offer: zero down, joint venture or owner occupied financing. This information is intended for use by licensed lending professionals only and is not to be distributed to the public. This is not to be construed as an offer to lend. Rates and programs are subject to change without notice. Pricing will be determined on a case-by-case basis depending on loan characteristics. A Licensed Real Estate Broker - CA Bureau of Real Estate #01884973