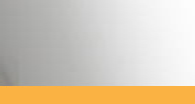 SPEC Construction Financing - Guidelines
Gross Loan Amount
Loan-To-Value (LTV)

$50,000 - $1,500,000
Call for higher amounts

Up to 75% of the
Future Value
SPEC Construction Financing is available for:

Investors
Contractors
Sub Contractors

Types of SPEC projects allowed:

Single Family Residences
Multi- Family Dwellings
Apartments
Commercial

Duplexes
Triplexes
Fourplexes

SPEC Construction Budget:

Funds are quickly released on a line item basis.

Vesting:

Individuals
Partnerships
LLCs

Income Documentation Needed:

We offer equity driven investment finance and accept Bank Statements to Stated Income

Loan Term:

12 to 60 months for construction
*Most loans written for 12 months with options to extend.

Cost:

Investor financing ranges from 4% points to 8% points
Doc, prep and underwriting ranges from $1,500 to $1,835
Construction fund control $1,500 to 1% of the construction budget

Prepayment penalty:
Additional SPEC Construction Loan Information:
Rates, terms conditions subject to change without notice .