Welcome, Borrowers!
From here, you can access our hard money Loan Application Forms and Rehab or Construction Budget forms.
What we do:
Vanguard is a direct hard money lender. We also offer traditional financing.
Custom Tailored Deal Structure:
We offer simple financing solutions for borrowers that need a good source of capital.
What loan is best for me?
Learn what the difference is between a hard money loan vs. a traditional loan.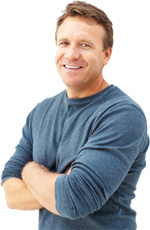 Quick Funding / Short-Term Loans
Closing Time: 2 days to 3 weeks
Down Payment: Typically 15% or more
Qualifications: Simple income documentation
Loan Costs: More money than traditional loans
Low Rates / Long-Term Loans
Closing Time: 2 weeks to 6 weeks
Down Payment: As low 0% depending on eligibility
Qualifications: Light income documentation to full doc.
Loan Costs: No cost to low cost
CALIFORNIA LOANS ONLY
We can structure a wide range of transactions to meet special circumstances. Whether you need funding for a property that's difficult to finance, you have credit problems or you can't supply income verification, we can help.
To get started, tell us a little about your loan by using our online EZ Application or contact a Vanguard team member today. We look forward to assisting you with your project today! Feel free to call us at (714) 956-0508.
Short Term 3 mo. to 1 Year (Fix & Flip)
Long Term 30 Years (Buy and Hold)
Hard Money Borrower: #ShortTermLoans #Fix&FlipLoans #ConstructionLoans
Traditional Loan Borrower: #PersonalResidence #LongTermInvestmentLoans #ResidentialRentalPropertyLoans