From here, you can access our hard money Loan Application Forms and Rehab or Construction Budget forms.
Vanguard Hard Money is a direct hard money lender. In addition to our hard money loan programs, we offer financing options for long-term investment properties and primary and secondary homes.
We offer more than hard money financing:
Conventional 10-30 years
Construction to permanent or one-time close construction Minimum FICO score 620
Home style renovation Minimum FICO score 620
FHA Minimum FICO Score 580
VA Minimum FICO Score 600
Down payment assistance second Minimum FICO score 640
Stand alone seconds Minimum FICO score 660
Non-qualified mortgages
Debt service coverage ratio
Owner or non-owner occupied, purchase or refinance loans.
We offer simple financing solutions for borrowers that need a good source of capital.
What loan is best for me?
Learn what the difference is between a hard money loan vs. a traditional loan.
We can structure a wide range of loan transactions and look forward to helping you achieve your financial goals!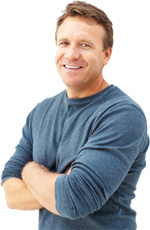 Quick Funding / Short-Term Loans
Closing Time: 2 days to 3 weeks
Down Payment: Typically 15% or more
Qualifications: Simple income documentation
Loan Costs: More money than traditional loans
Low Rates / Long-Term Loans
Closing Time: 2 weeks to 6 weeks
Down Payment: As low 0% depending on eligibility
Qualifications: Light income documentation to full doc.
Loan Costs: No cost to low cost
CALIFORNIA LOANS ONLY
To get started, tell us a little about your loan by using our online EZ Application or contact a Vanguard team member today. We look forward to assisting you with your project today! Feel free to call us at (714) 956-0508.
Short Term 3 mo. to 1 Year (Fix & Flip)
Long Term 30 Years (Buy and Hold)
Hard Money Borrower: #ShortTermLoans #Fix&FlipLoans #ConstructionLoans
Traditional Loan Borrower: #PersonalResidence #LongTermInvestmentLoans #ResidentialRentalPropertyLoans